About Your Chilliwack Dentist
Valley Family Dentistry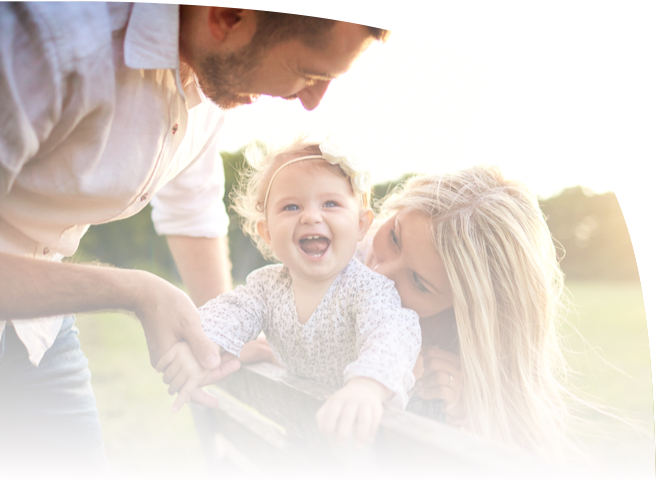 Your Local Family Dentist
Here at Valley Family Dentistry, formerly Affinity Oral Care Centre, our mission is to provide exceptional dental care in a professional and caring environment. We are committed to clear and individualized treatment plans which respect our patient's diverse needs.
We are accepting new patients, come visit us today!
Because you should want to go to your dentist
Meet Your Chilliwack Dental Team
Dr. Chad Loewen
General Dentist
Dr. Loewen was born and raised in the Lower Mainland and recently moved to the Fraser Valley with his wife and three children – two daughters, ages 6 and 4, and a one-year-old son. Dr. Loewen studied and earned degrees at Trinity Western University. Since completing his dental degree at University of Southern California in Los Angeles, he relocated to Greater Vancouver and has been practising in Chilliwack. He loves spending time with his family, reading and woodworking.
Dr. Payam Eslami
General Dentist
Dr Payam Eslami (DMD, B.A.Sc, EE) has been practicing family and cosmetic dentistry in Chilliwack since 2013.
Prior to earning his degree in dentistry, he studied in Electrical Engineering and received his Bachelor's degree with distinction at the University of British of Columbia. He then attended and earned his Doctor of Dental Medicine at the University of British Columbia. As a former engineer, he is a strong believer in implementing the latest technologies to obtain the highest quality of care for his patients. He enjoys attending post-degree seminars and continuing education classes to add to his skill sets. Dr. Eslami and his team are committed to providing quality care in a kind and comfortable environment. They have helped many patients from all ages overcome their anxiety towards dental treatment. He also values and strives to establish trusting long term relationships with his patients.
His hobbies include reading, traveling, hiking, and playing soccer.
Dr. Ed Lawson
General Dentist
Dr. Lawson was born and raised in Vancouver, BC. He received his BSc. in Human Physiology (1989) and DMD (1993) at UBC.
As a passionate and dedicated professional, Dr. Lawson attends numerous continuing education courses each year to keep current with the latest developments and technology. He has always been focused on developing long term, meaningful relationships with patients and co-workers since its inception. Dr. Lawson resides in Chilliwack. When not at the office, he enjoys reading, travelling and spending time with his wife and four sons.
Rebecca Holmes
Registered Dental Hygienist
Rebecca completed her dental hygiene diploma at Regency Dental Hygiene Academy in August 2009. She has been working here as a dental hygienist since April 2010.
Prior to dental hygiene, Rebecca gained knowledge and experience as a certified dental assistant for 3 years in Chilliwack. She strives to provide gentle, thorough care for all her patients and enjoys the variety of people she meets on a daily basis.
In her free time, Rebecca enjoys running, watching movies and the Seattle Seahawks, travelling and spending time with her husband, daughter and friends.
Renata Bowden
Registered Dental Hygienist
Renata was born in Poland and came to Canada in 1993. She graduated from the CDA program at the Southern AIberta Institute of Technology in 1995. She moved to BC a year later and has lived here ever since. After being a Dental Assistant for 10 years; her goal was to become a Dental Hygienist. She graduated from the University of the Fraser Valley as a Registered Dental Hygienist over 10 years ago. Renata is very passionate about her profession.
She provides very thorough, gentle care, always focusing on patient's benefits with emphasis on oral care and overall health.
In her free time, Renata loves to spend time with her two dogs. She loves to dance and she absolutely loves the Toronto Raptors.
Naomi Chamberlin
Certified Dental Assistant
Naomi graduated from the CDA program in 2006 for the University of the Fraser Valley. She began her career with Dr. Lawson in 2007.
Naomi loves spending time with her husband and daughter. In her spare time, she enjoys golfing, camping and boating.
She is an excellent team player and loves to make her patients smile.
Grace
Certified Dental Assistant
Grace Moved to Chilliwack in 2007 and it was obvious to her this would become her home quickly. Grace has been a Certified Dental Assistant since 1999. She went on to complete her Orthodontic module in 2014 ( this module allows her to assist with Braces, Retainers and other appliances). She also completed her Sedation module in 2015. This module was super important to Grace as she wants everyone to be able to access comfortable dental care and to turn previous bad experiences into positive life changing appointments.
A friend once asked Grace if she was bored doing the same job for so long. She took no time to answer that question – "I love dentistry," she said, adding "I work with great people and meet new interesting people every day." You can see in the smile that Grace provides all of our patients that this is truly how she feels. In Grace's down time she enjoys hiking and spending time with her two children.
Courtney
Certified Dental Assistant
Courtney was born and raised in Chilliwack. She graduated from the CDA program at the University of the Fraser Valley in June 2014. She started her career assisting in Periodontics in Burnaby, but changed to General Dentistry in 2015. She has been assisting Dr Loewen since October 2016. She loves helping patients understand their treatment and making them as comfortable as possible in our office.
In her spare time she enjoys spending time with her boyfriend and friends, fishing, and baking.
Stacy
Receptionist
Bio coming soon.
Our office accepts credit cards (Mastercard, Visa, Amex) and cash. We are also pleased to accept assignment from most dental insurance benefits which means we can direct bill your insurer rather than you having to pay and seek reimbursement.
Check again soon! We aren't running any promotions at the moment.