About Your Chilliwack Dentist
Valley Family Dentistry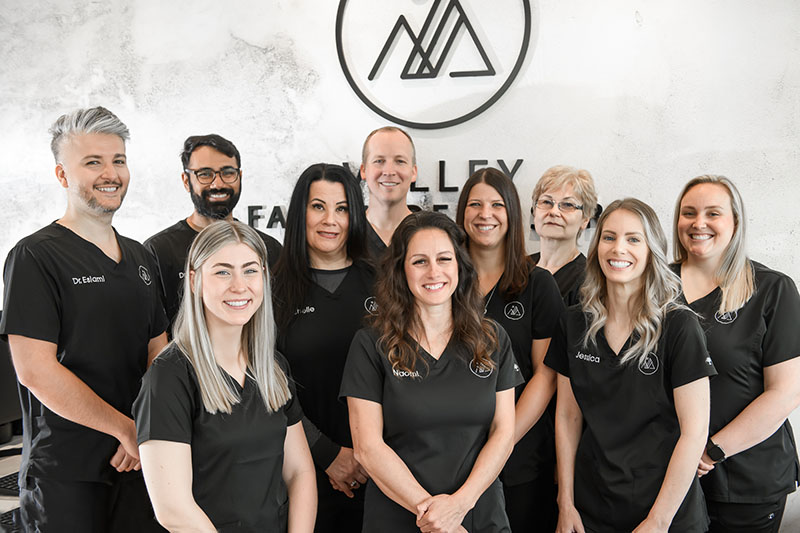 Your Local Family Dentist
Here at Valley Family Dentistry, formerly Affinity Oral Care Centre, our mission is to provide exceptional dental care in a professional and caring environment. We are committed to clear and individualized treatment plans which respect our patient's diverse needs.
We are accepting new patients, come visit us today!
Because you should want to go to your dentist
Meet Your Chilliwack Dental Team
Dr. Chad Loewen
General Dentist
Dr. Loewen was born and raised in the Lower Mainland and recently moved to the Fraser Valley with his wife and three children. Dr. Loewen studied and earned degrees at Trinity Western University. Since completing his dental degree at University of Southern California in Los Angeles, he relocated to Greater Vancouver and has been practicing in Chilliwack. He loves spending time with his family, reading and woodworking.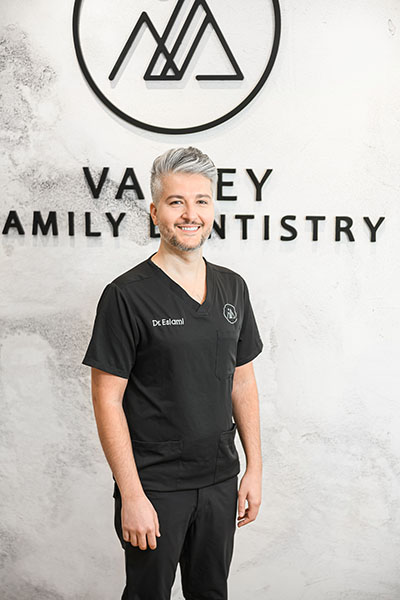 Dr. Payam Eslami
General Dentist
Dr Payam Eslami (DMD, B.A.Sc, EE) has been practicing family and cosmetic dentistry in Chilliwack since 2013.
Prior to earning his degree in dentistry, he studied in Electrical Engineering and received his Bachelor's degree with distinction at the University of British of Columbia. He then attended and earned his Doctor of Dental Medicine at the University of British Columbia. As a former engineer, he is a strong believer in implementing the latest technologies to obtain the highest quality of care for his patients. He enjoys attending post-degree seminars and continuing education classes to add to his skill sets. Dr. Eslami and his team are committed to providing quality care in a kind and comfortable environment. They have helped many patients from all ages overcome their anxiety towards dental treatment. He also values and strives to establish trusting long term relationships with his patients.
His hobbies include reading, traveling, hiking, and playing soccer.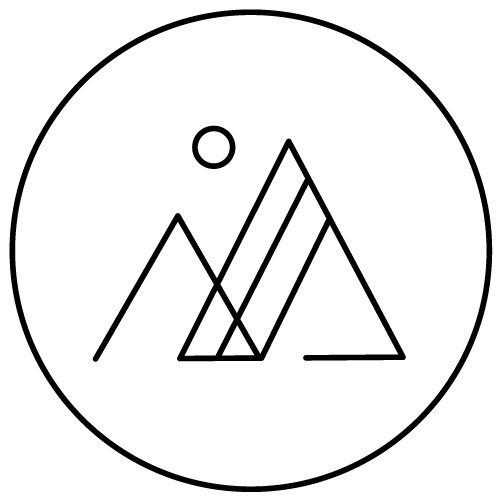 Dr. Mahtab Ghazvini
General Dentist
Originally from Iran, Dr.Mahtab Ghazvini immigrated to Canada at the age of 9 and recently made the exciting move from Winnipeg to Chilliwack. She obtained her Doctor of Dental Medicine (DMD) degree and a Bachelor of Science (BSc) degree from the University of Manitoba.
Outside of the clinic, Dr. Ghazvini loves to travel and explore new destinations. Back home, she cherishes quality time with her furry companions, Mocha the Siamese cat and Luca the Mini Golden Doodle, as well as her family and fiance.
Dr. Ghazvini looks forward to meeting new patients in Chilliwack, sharing her expertise, and helping them achieve optimal oral health.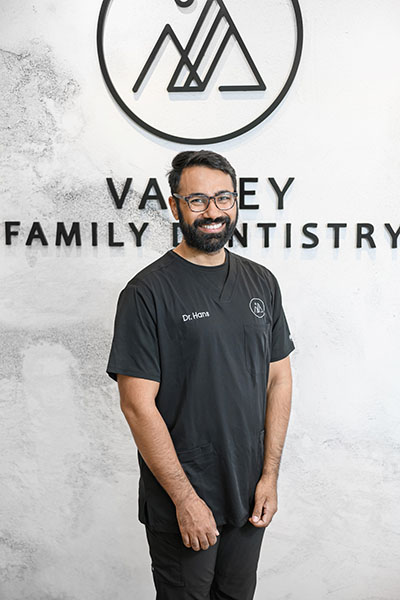 Dr. Amandeep Hans
Certified Specialist in Periodontics
Dr. Amandeep Hans is a board-certified Periodontist. Dr. Hans attended the University of British Columbia, where he obtained his BSc., DMD, MSc. and Dip. Perio.
Following dental school, Dr. Hans served as a Dental Officer in the Canadian Forces for four consecutive years. He was posted to Halifax, NS and Kingston, ON. He was released honourably in 2017 to start a three-year residency in Periodontics. Dr. Hans completed his residency and obtained his Board certification in 2020.
Dr. Hans specializes in all aspects of periodontics and implant dentistry, including management of gum disease, dental implants, bone and soft tissue grafting. Dr. Hans also offers IV sedation.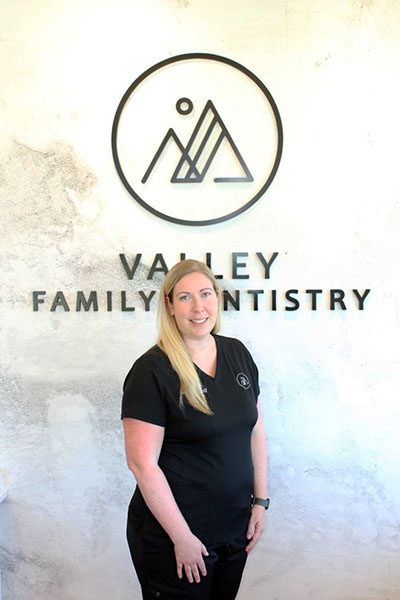 Rebecca
Registered Dental Hygienist
Rebecca completed her dental hygiene diploma at Regency Dental Hygiene Academy in August 2009. She has been working here as a dental hygienist since April 2010. Prior to dental hygiene, Rebecca gained knowledge and experience as a certified dental assistant for 3 years in Chilliwack. She strives to provide gentle, thorough care for all her patients and enjoys the variety of people she meets on a daily basis. In her free time, Rebecca enjoys spending time with her husband and 2 daughters, the outdoors, travelling and the Seattle Seahawks.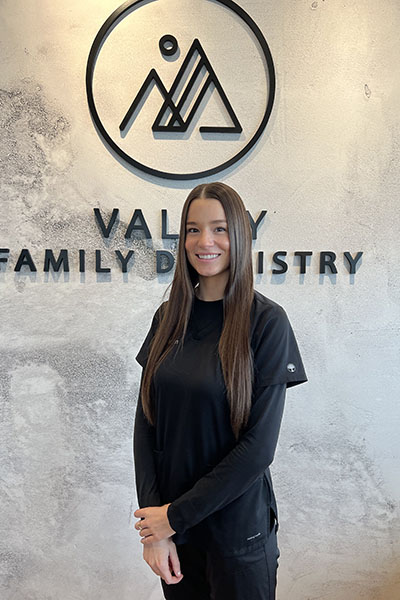 Camryn
Registered Dental Hygienist
Camryn graduated with honors from Toronto College of Dental Hygiene in May 2022 and joined our practice in November 2022. She strives to provide thorough, gentle care to all patients who take a seat in her chair.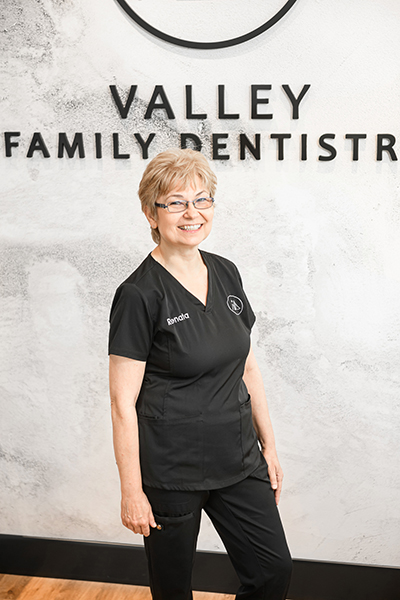 Renata
Registered Dental Hygienist
Renata was born in Poland and came to Canada in 1993. She graduated from the CDA program at the Southern AIberta Institute of Technology in 1995. She moved to BC a year later and has lived here ever since. After being a Dental Assistant for 10 years; her goal was to become a Dental Hygienist. She graduated from the University of the Fraser Valley as a Registered Dental Hygienist over 10 years ago. Renata is very passionate about her profession.
She provides very thorough, gentle care, always focusing on patient's benefits with emphasis on oral care and overall health.
In her free time, Renata loves to spend time with her two dogs. She loves to dance and she absolutely loves the Toronto Raptors.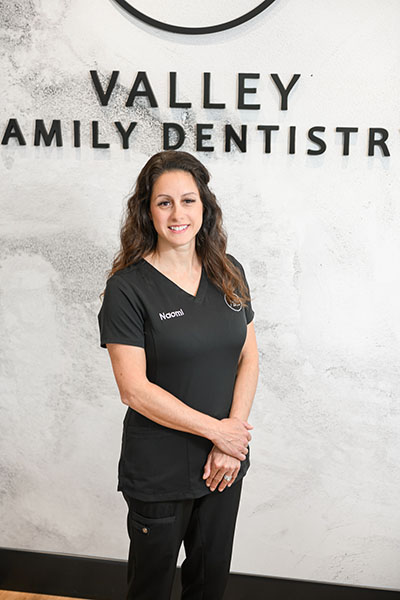 Naomi
Certified Dental Assistant
Naomi graduated from the CDA program in 2006 from the University of the Fraser Valley. She began her career with our clinic in 2007. Naomi loves spending time with her husband and daughters. In her spare time, she enjoys golfing, camping and boating. She is an excellent team player and loves to make her patients smile.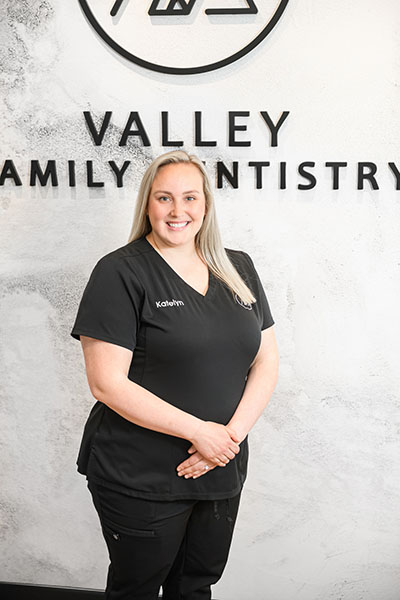 Katelyn
Certified Dental Assistant
Katelyn has been working as a certified dental assistant since 2010. She's dipped her toes in many aspects of dental assisting from orthodontics to pediatrics, general practice and now periodontics. Katelyn enjoys working in dentistry and helping educate patients on their oral health. Outside of the office you can find Katelyn spending time outdoors with her husband Nick, son Walker and dog Norman hunting, camping and exploring nature. She enjoys cooking and baking and loves bringing treats into the office for the team!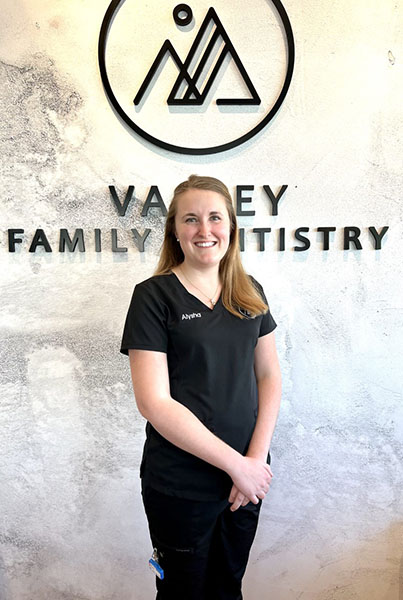 Alysha
Certified Dental Assistant
Alysha graduated from the Certified Dental Assisting course at UFV in 2017. She was excited to get to be in a hands-on program that she could wear scrubs. She started with us here June 2022 and has worked in other general offices around Chilliwack. A fun fact about Alysha is that she has lived in England and Montana for 6 months. She also enjoys being outside in her kayak and baking up new things in the kitchen.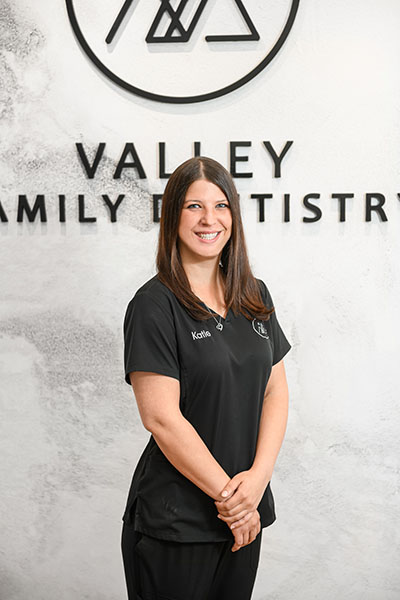 Katie
Treatment Coordinator & Certified Dental Assistant
Katie has been working as a certified dental assistant since 2015 after graduating with honors from both the dental receptionist program and the CDA program from CDI College. She loves all aspects of dentistry and is always happy to answer any questions you have regarding your oral health or treatment. When not at work, Katie spends her time with her lab pup Bandit and enjoys going to the river with her friends.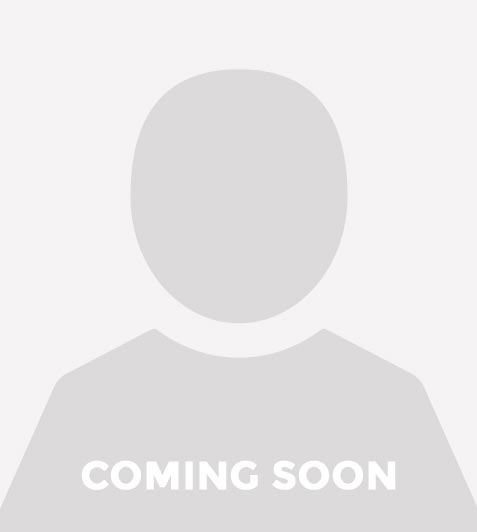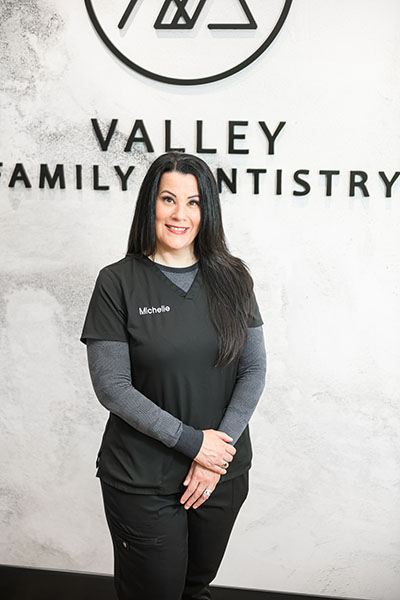 Michelle
Receptionist
Michelle graduated from the Vancouver Community College Dental Reception program in 1992. She joined our team in 2017, and brings to our office a wealth of experience in both general and specialty practice. Michelle enjoys a busy family life with her husband and three sons. Her interests include hiking, trail running and biking.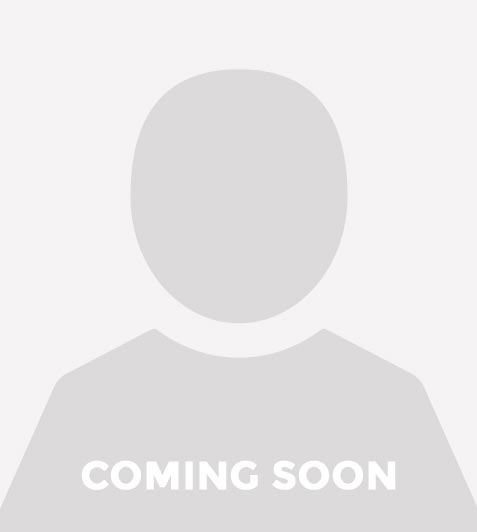 Stacy
Receptionist
Stacy graduated from the Dental Office Receptionist program in 2014. Since then, she has been committed to ensuring every patient has a wonderful and memorable experience at our practice. Stacy enjoys meeting new patients, and building genuine relationships with them.
In her free time, she enjoys taking her dog for walks on the Vedder trail and, spending time with her adorable nephew and twin nieces.
Valley Family Dentistry is proudly owned by Dr. Payam Eslami, Dr. Chad Loewen, and Dr. Amin Shivji.
Our office accepts credit cards (Mastercard, Visa, Amex) and cash. We are also pleased to accept assignment from most dental insurance benefits which means we can direct bill your insurer rather than you having to pay and seek reimbursement.

Check again soon! We aren't running any promotions at the moment.